Nascar has a long and storied history, but it also has a past littered with "What If?" questions. Join author Mike Mackler as he takes a look back at stock car racing's 100 most-intriguing hypotheticals in "100 Stock Car Racing 'What Ifs'", the book available on Amazon in both Paperback and Kindle formats. Here's a preview of one of the one hundred "What If" questions asked throughout the book:
65. What if Joe Gibbs Racing didn't go to Toyota?
Building Toyotas into winners
Background: Joe Gibbs has long sought to be one of the "top teams" in Nascar, using manufacturer changes in order to do so. After leaving Pontiac (where they were the top team) in order to run the more-competitive Chevrolet body, JGR soon found itself behind Hendrick Motorsports and Richard Childress Racing in the Chevy pecking order.
What Actually Happened: In 2008 Joe Gibbs Racing officially switched to Toyota, with whom they have run ever since. While Toyota Racing Development offered Gibbs both the chance to be their top team and lucrative R&D resources, the switch of a championship team to a manufacturer coming off a single dismal year was still a shock to most race fans.
What Could Have Been the Turning Point: What if Joe Gibbs decided that switching to Toyota was too much of a risk to take?
What COULD Have Happened: The most-notable change would have likely been Tony Stewart staying with JGR for the near-future. While Stewart was given a "Godfather offer" by Gene Haas of 50% ownership for joining his team, this was made possible by Stewart's unhappiness with running non-GM equipment.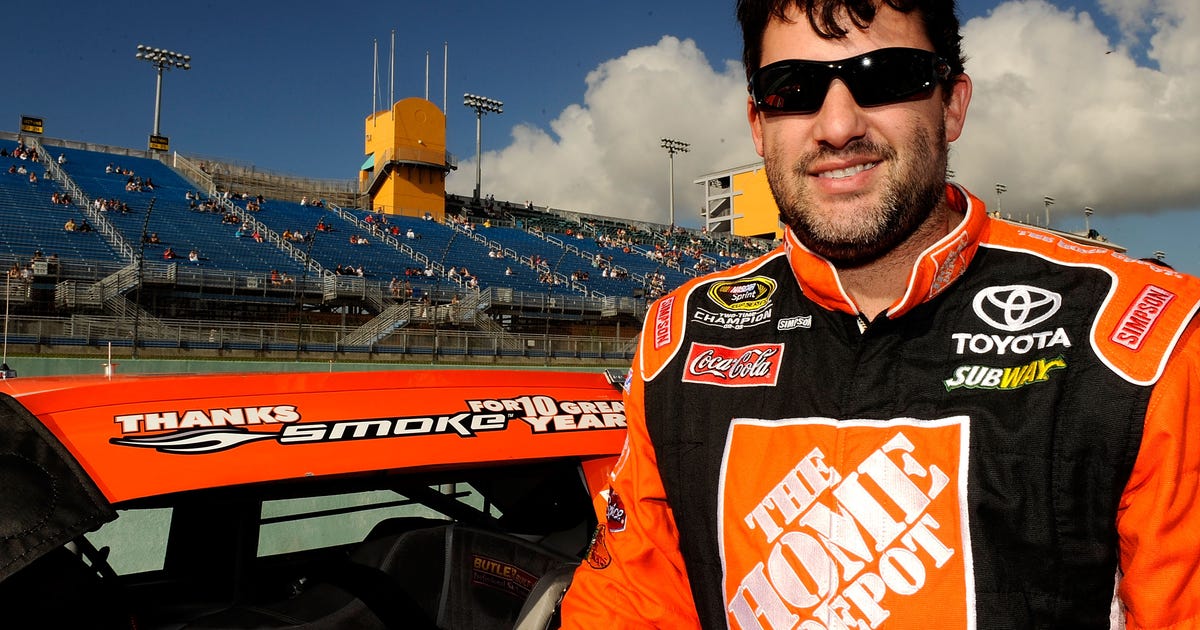 Tony's final race in a Camry
And if THAT Happened…: Joey Logano's progress in Nascar would likely have been stunted—perhaps for the better—had Stewart never left JGR after the 2007 season. Logano's move to Cup was questioned as too much too soon, and while he won a rain-shortened race in his first full-time season, he wouldn't visit a Cup victory lane again for nearly three years.
What Else Could Have Happened: Would JGR have returned to championship contention without having switched to Toyota? That remains to be seen, but they are unquestionably the top Toyota team, having outlasted Michael Waltrip Racing and Red Bull Racing, and providing support to Furniture Row Racing. By staying with Chevy, they could have regressed to become just another race-winning team that was a longshot to win a championship.
Why It Had to Turn Out The Way It Did: Joe Gibbs wanted to be a lead team, and Toyota was where he had to go to get that.