Darrell Waltrip was reportedly furious in his Kentucky home after today's Cup race, angry with NBC's coverage—or lack thereof—of driver Danica Patrick's day.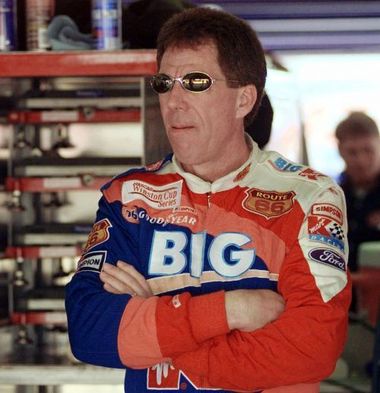 They called him "Jaws" because he
ate up Past Champions Provisionals
"How could they barely talk about her!" Waltrip was overheard by neighbors
yelling to no one in particular. "She was up there in the LEAD about 2/3rds of the way in thanks to pit strategy—how could nobody point out that genius strategic move she made?!?"
Waltrip, who works as a broadcaster for Fox for the first part of the season, is well-known for his fervent appreciation for Patrick's on-track performance.
"It's bad enough that we don't have (Dale Earnhardt) Junior running now—NBC is missing the big stories!", Waltrip continued in his diatribe. "I mean, 18th place? That's better than more than half the field! That should be the first thing they're talking about in the post-race, not who happened to come in first."
Waltrip, a three-time Cup champion, is best-know to fans today as a broadcaster for constantly bringing up things such as Danica, his win in the 1989 Daytona 500, and Danica.
"People wonder why Nascar is lagging in the ratings, well THERE'S your answer", Waltrip said, barely calming down from his furor. "You have to tell the fans what the story is, and the story is obviously that little lady running out there, doing her best to stay on the lead lap. The whole thing just makes me mad."
NBC's crew was unavailable for comment, as they were trying to explain to fans how the first green flag of the day could be considered a restart.