Tony Stewart was the closest thing Nascar
had to a modern owner-driver, but did so
with the considerable financial partnership
of Gene Haas.
In the sport's early days, Nascar owner-drivers were not uncommon throughout Nascar's top level series. As the years progressed, however, and the sport become more specialized and much more expensive, owner-drivers became the provence of independents, Richard Petty, and virtually nobody else.
Then Alan Kulwicki came along.
Kulwicki essentially took an independent team that he owned and, through hard work, knowhow, and sheer will, transformed it into a championship team, winning it all in 1992. Tragically, Kulwicki's run at the top would be extremely short-lived, as he was killed in a plane crash shortly after the start of the 1993 season.
However, Kulwicki left a number of Nascar drivers wondering if they, too, could do it all—run their own team and drive it at the same time. Here now are the stories of those who did so, where they succeeded, and where they failed—and the aftermath.
(NOTE: not included are independent teams like Joe Nemechek's, or Dale Earnhardt Inc., which while being owned by a driver, didn't have that driver, Dale Earnhardt Sr., actually driving for that team).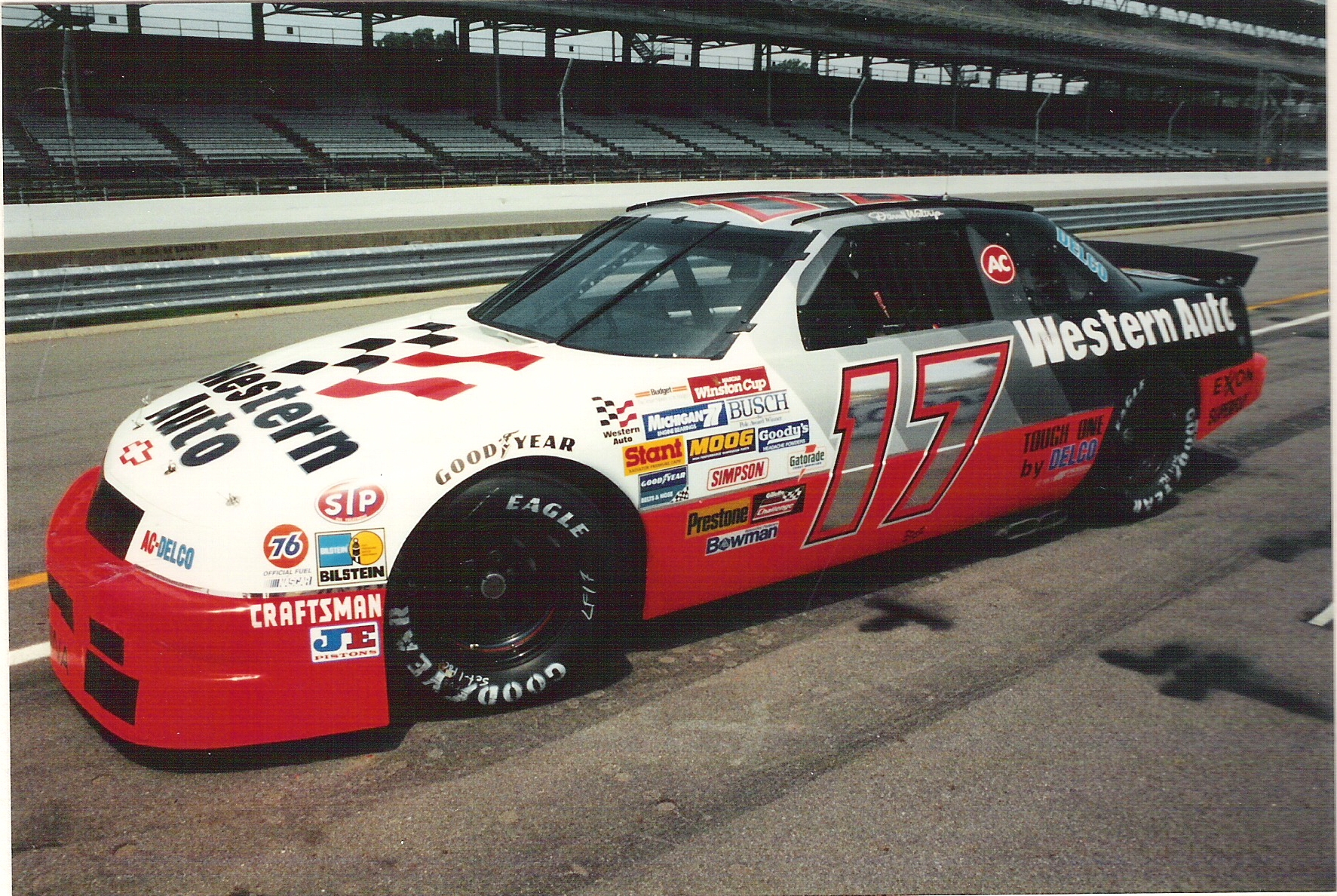 Darrell Waltrip—Darrell Waltrip Motorsports
(1991-1997). Also known as DarWal Inc., DW's team was an outgrowth of his successful run with Hendrick Motorsports, as Waltrip took his crew chief (Jeff Hammond), his car number (17), and an agreement to receive engines from HMS to start his own team in 1991 with Western Auto sponsorship. Waltrip's team got off to a rousing start, posting five wins over their first two seasons. However, in 1993 Waltrip's team took a major nosedive in on-track performance, something Waltrip himself has since blamed on moving engine production in-house. The team would survive until a disastrous start to the 1997 season with new sponsor Speedblock would see Waltrip sell DWM to Tim Beverley, eventually winding down his racing career in 2000 with Travis Carter.
Geoff Bodine—Geoff Bodine Racing (1993-1997). Influenced by Alan Kulwicki's success more than most, Bodine bought the assets of AK Racing following Kulwicki's passing, inheriting the team's iconic #7…and little else. In its first full season (1994), Bodine would take his car to victory lane four times (including that year's All-Star Race), but the team would endure a setback the following year as Hoosier Tires, for which GBR was the lead team, was forced to withdraw from the sport. In 1995, now with new sponsor QVC, Bodine scored a landmark win at his home track of Watkins Glen, becoming the first Nascar Cup driver to successful "run the race backwards" in reference to pit strategy. However, this would turn out to be his final win, as team performance would suffer from then on. Bodine would sell part of his team to Jim Mattei in 1998, then sell the team completely and leave to drive for Joe Bessey in 1999. Bodine would run primarily for lower-budgeted teams on a part-time basis for the rest of his career, retiring after the 2012 season.
Bill Elliott—Bill Elliott Racing
(1995-2000). Elliott was coming off a somewhat disappointing final two years with Junior Johnson when he decided to form his own team with business associate Charles Hardy and major sponsorship from McDonalds. Elliott, who split from Hardy in 1996, would post consistent results in the #94 but was rarely a threat to win in his owner-driver run. A year-long experiment running a second team in partnership with Dan Marino would do little good, and Elliott would wind up selling his team to Ray Evernham following the 2000 season. Evernham would use the 94 team as a basis for his Evernham Motorsports Dodge-backed team, keeping Elliott as the driver of the renumbered 9 car. Elliott would see a career renaissance with Evernham, winning four races over the following three years.
Brett Bodine—Brett Bodine Racing
(1996-2003). Journeyman Brett Bodine (brother of Geoff) bought the teams of former owner Junior Johnson, inheriting sponsor Lowe's, combining it with the defunct team of another former owner, Kenny Bernstein. After that first year the team would go through a series of sponsors, business partners, and almost total sub-par on-track performance. The team's last full-time year would come in 2002, followed by a part-time effort in 2003. Shortly afterwards Bodine would retire from racing and currently serves as Nascar's Cup Series pace car driver.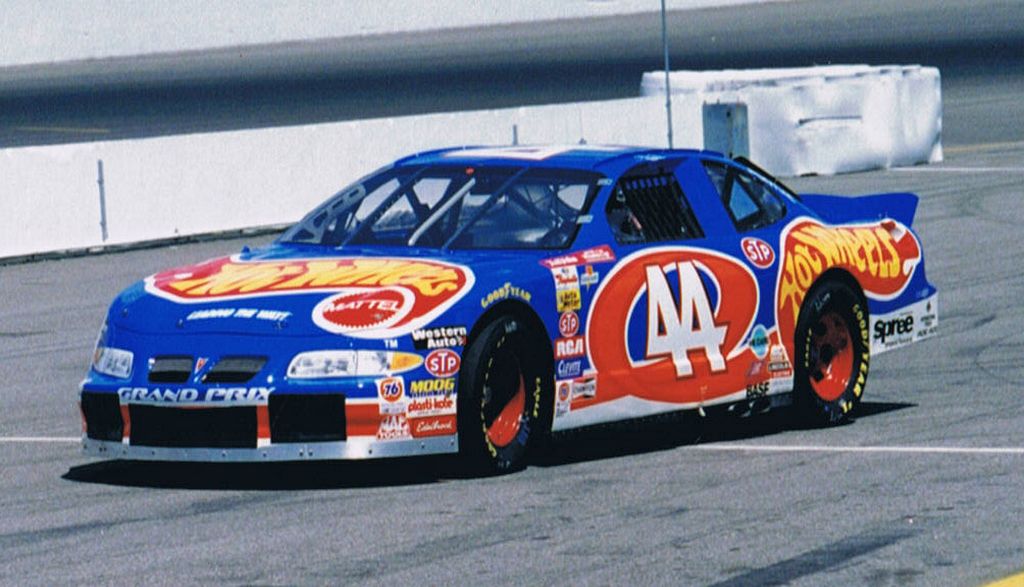 Kyle Petty—PE2
(1997-1998). Kyle Petty left SABCO Racing after five mostly-successful years to follow in his father and grandfather's footsteps of running his own Cup team. Dubbed PE2, the car ran with Petty Enterprises technical support (hence the name), but was otherwise a separate entity. Sponsorship from Hot Wheels allowed Petty to finish 15th in points in 1997 and nearly win at the second Dover race—however, the team would bottom out the following year, sinking to 30th in points with only two top-tens all season. In 1999 Petty would merge his team with Petty Enterprises and become its CEO, staying there until the team shut down in 2008.