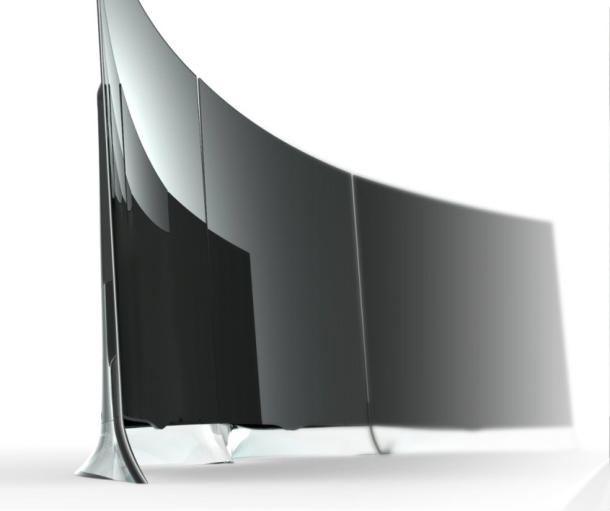 Just THINK how much of the race
TNT could ignore...
You're watching The Nascar Network, your home for coverage of the Holographix Cup Series, the Electron Series, and the Soylent Green Truck Series! We now return to your special presentation, available in 3-D, 4-D, Ultra-Super-Mega HD and 14 languages!
"Welcome back everybody and sentient objects. We're talking with Jeff Gordon's daughter Ella, currently the President of the highly-successful Jeff Gordon Foundation—Ella, your father's career, even after all these years, is just astounding—93 Cup wins, all those championships, and doing it all in a gasoline-powered car."
"Well, he was and is a great man, and most-importantly he never forgot where he came from."
"Boy, do I hear that. Jeff had to WORK to get where he was in Nascar—I bet that if you were in the stands at a race back then, everybody would be cheering for him, talking nonstop about how hard he had to scrape for everything."
"Well…"
"He's not like all those rich kids in Nascar, like Paul Menard, or Austin Dillon III…those are the kinds of snobs you'd expect to grow up with everything—a go-kart, a private track—heck, they probably even had ponies! And I for one I hate anyone that ever had a pony when they were growing up!"
"I had a pony!
"…well, I didn't really mean a pony, per se…"
"When I was a little girl in North Carolina, we all had ponies. I had a pony, my brother had a pony, so what's wrong with that?"
"Nothing! Nothing at all! I was just merely expressing…"