Its shaping up to be another excitingly pointless season in the Xfinity Series, formerly the Nationwide Series, formerly the Busch Series, formerly the Busch Grand National Series, formerly the Budweiser Late Model Series. With a cable company coming in to sponsor Nascar's second-tier series, what better way to welcome them than with a cable-style class-system for its drivers and teams?
ECONOMY BASIC—These drivers will be lucky to make it through the season, much less a 100 episode order.
Currently airing on Fox Sports 3
0 Harrison Rhodes (?) JDM—a weird local channel you didn't know existed until you flicked around and saw reruns of "Sports Gone Wild" airing for some reason.
03 Johanna Long (?) Affarano—WJZM, the plucky little station that's trying its best to be different, with thoughtful local news and local off-beat programming. Soon to be replaced by public domain rebroadcasts of Telenovelas.
8 Blake Koch (LeafFilter) TriStar—KYWM, the local affiliate of a network you've never heard of.
14 Cale Conley (?) TriStar—CSPAN-2 or 3 or something like that.
17 Tanner Berryhill (?) Vision—whatever local station plays round-the-clock local ads for lawnmower services and DJs for hire.
24 Eric McClure (Hefty/Reynolds) JGL—The Weather Channel. Dependable. Always there. Easy to ignore.
25 John Wes Townley (Zaxby's) Athenian—a local "station" that shows infomercials all day long for the same car dealership.
28 JJ Yeley (?) JGL—a loop of local weather with meteorologists in cheap suits.
39 Ryan Sieg (Pull-A-Part) RSS—"dude, are you watching channel 39? It's that old UHF channel that used to show reruns of The Ropers at 8—they're doing some really off-the-wall stuff there!"
44 David Star (Zachry) TriStar—MeTV, showing all the classics that you had no idea were classic.
51 Jeremy Clements (?) JCR—one of those local news station replays that people only watch when they're waiting for an oil change…or when word spreads that the sports guy had a nipple slip on-air.
52 Joey Gase (Donate Life, DB Sales, BBB) Means—static.
55 Jeffrey Earnhardt (Viva Auto, Fronius) VIVA—scrambled porno (sometimes you see Dick!)
70 Derrike Cope (Charlie's Soap, Youtheory) Cope—KYSP, home of that hot weather girl.
74 Mike Harmon (?) MHR—color bars.
87 Joe Nemechek et al (DAB, Herbal Mist, etc.) NEMCO—public access.
STARTER PREFERRED—Drivers with the staying power to appear at every race, just like networks that appear on every cable box.
i sTiLL mIsS tHIs LOgO
01 Landon Cassill (G&K) JDM—TNT, in that you constantly think its going to be great, only to watch it get sabotaged by poor planning.
1 Elliott Sadler (OneMain) RFR—MTV, which you keep thinking was better 10 years ago when it really wasn't that good in the first place.
2 Brian Scott (Shore Lodge) RCR—VH1, an embarrassment you can't stand, but cannot avoid.
4 Ross Chastain (Watermelon.org, Helena Chemical) JDM—A&E, getting its fourth or so chance to succeed.
16 Ryan Reed (ADA/Lilly) RFR—ESPN2, essential but greatly outshone by its more-successful team/channel mates.
18 Daniel Suarez (Arris) JGR—CNN: only there to watch when there's a disaster.
20 Erik Jones and more (GameStop) JGR—Discovery Channel, which you feel like you should watch more, but you can't bring yourself to care.
33 Austin Dillon, Brandon Jones, Paul Menard (Rheem/Menards) RCR—ESPN, and all we do is complain about it.
43 Dakoda Armstrong (WinField) RPM—TBS, which used to be a big deal in cable, but now its just kind of there (and yes, this would make Rodney Combs WCW Thunder).
60 Chris Buescher (?) RFR—SyFy. Come on, you can't pronounce either correctly.
62 Brendan Gaughan (South Point, Wix) RCR—GSN, putting off adulthood as long as possible.
99 James Buescher (?) RAB—USA Network, which you can't be sure is still around.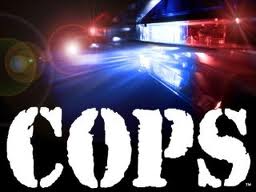 Too bad they never featured
Tyler Walker
PREMIER PLATINUM—Some high-quality drivers sure to get some wins, and some high-quality networks that are sure to get your extra money each month.
3 Ty Dillon (Yuengling, WESCO, VF Image) RCR—Spike, consistant if not excellent with plentiful COPS reruns.
6 Darrell Wallace Jr. (?) RFR—ESPN Classic, a nice mix of change-of-pace and old-school, though you're constantly worried that it'll disappear.
7 Regan Smith (TaxSlayer, Unilever brands) JRM—NFL Network, successful yet occasionally dull.
9 Chase Elliott (NAPA) JRM—NBCSN, and you're really hoping that neither of them screw things up.
85 Bobby Gerhardt (Lucas Oil) BGR—NFL RedZone, which only matters a few hours per year.
PREMIUM ELITE—You'll have to pay extra…
As seen before every known showing
of "Mom and Dad Save The World"
22 Brad Keselowski, Joey Logano, Ryan Blaney (Discount Tire, Hertz) Penske—Shotime, equal parts thought-provoking and irritating.
42 Kyle Larson, Dylan Kwasniewski (ParkerStore, ENOS) HScott—HBO: promising sometimes, disastrous other times (hello, Arliss).
54 Kyle Busch, Joey Coulter (Monster) JGR—Cinemax…well, Kyle's wife looks like she could be in a Cinemax movie.
88 Dale Earnhardt Jr., Kevin Harvick, Kasey Kahne, Ben Rhodes (Hunt Bros., Armour, and more) JRM—STARZ, with all the blockbusters and occasional early-morning showing of something you've never heard of.